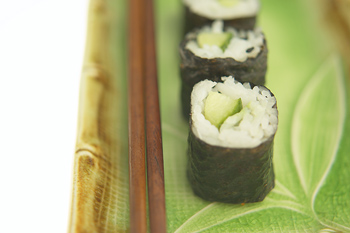 I love sushi. In fact, I might be a sushi addict, since I feel compelled to eat it at least once a week. Asheville is a great place for sushi lovers (or those who like Japanese food in general).
Here's a list of sushi bars, in order of my personal preference. Click the names for Web sites, if available, or restaurant locations on Google maps.
1.
Wasabi
It's too expensive for me to eat here often, but man is it good. Located right in the middle of downtown.
2.
Green Tea
The best well-priced sushi bar in Asheville. A regular special is amazing butterfly shrimp - tempura asparagus wrapped in shrimp, smothered in great teriyaki sauce.
3.
Heiwa Shokudo
Easily accessible, especially for a downtown restaurant.
4.
Zen Sushi
Suffices for a quick lunch special when you're in the North Asheville area (as I often am). I do avoid raw fish here and go for all veggie rolls. Definitely not the best sushi in town.
I know there's a bunch more, but these are the ones I frequent. Anyone have different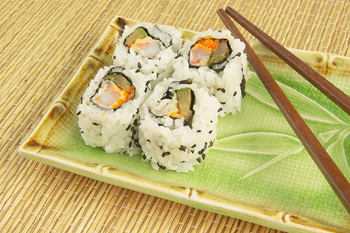 preferences? Other sushi places include:
Kanpai Sushi
Ichiban
Kubo's