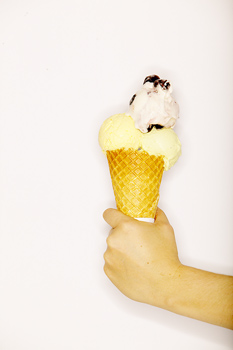 Thanks to a recent
BlogAsheville
post about the
new West Asheville ice cream shop
for this blog idea! :)
One of my favorite things about Asheville in the summertime is all the local ice cream shops. Let's face it: what the locals know is that there is no way any of the Cold Stones or TCBYs out there could compare with Ultimate or the Hop.
So, here is a guide to the independently owned, hand-made ice cream parlors - conveniently located on each side of town. Click "location" to view a Google Map.
North
The Hop, our trusty kid & college student ice cream shop. All us locals loved the old location - a drive through that used to be a car repair shop. But the new location just down the street is huge and comfy, and now they are much better equipped to handle the customer flow.
Location
:
640 Merrimon Avenue
(in shopping center across from Atlanta Bread Company)
East
Ultimate Ice Cream, my personal favorite and the perfect location for grabbing a scoop before or after visiting the WNC Nature Center, or taking a dip in the Haw Creek swimming pool. Amazing ice cream flavors and blends - including one made from Black Mocha Stout, a local
Highland Brewing Company
beer (don't worry - the ice cream is non-alcoholic).
Location
:
1070 Tunnel Road
(in shopping center behind Pomodoro's Restaurant)
West
2 Spoons.
The newest spot in town, so I haven't been there myself. According to the BlogAsheville post mentioned above, the cones are handmade and the ice cream is 'delicious'!
Location
:
721 Haywood Road
(between Burgermeisters and Tolliver's, and next to Haywood Used Appliance)
Let me know if I've missed one - and which is your favorite. Happy eating!