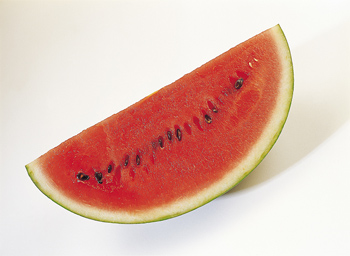 The Fourth of July has come and gone, so the season is definitely 'ripe' for watermelons! Celebrate this juicy summertime fruit by enjoying
Watermelon Day
at the
Farmer's Market
this Friday, July from 11 am - 2 pm.
From the event web site:
Sweet, juicy melons…what could be better on a hot summer day! Get a taste of fresh, locally grown watermelons at the Watermelon Day and enjoy a little family fun.

Hosted by the WNC Farmers Market, the N.C. Watermelon Association, and the N.C. Department of Agriculture and Consumer Services, Watermelon Day has activities to bring out the kid in all of us.

There will be free watermelon slices for all and drawings for free watermelons and prizes. To round out the day's events, there will be a watermelon seed-spitting contest and watermelon-eating contest for kids. And, if coaxed a little, the reigning N. C. Watermelon Queen will show how far she can spit a watermelon seed!
Even if you can't make it to Watermelon Day, you should still check out the WNC Farmer's Market, open daily from 8 am to 6 pm. It's a good size, with lots of vendors and retail buildings.
Location:
570 Brevard Road Asheville, NC 28806
Tel: 828-253-1691

Other events happening this month:
Master Gardener Plant Clinic

The NCSU Master Gardeners Program offers plant clinics to assist the public in diagnosing and solving gardening questions. All clinics are free, and the public is encouraged to bring samples from problem plants or insects that need to be diagnosed and/or identified. The Master Gardener Program provides research-based information on home horticulture.

Saturday, July 12 & Saturday, July 26
11 am - 2 pm