Although I still consider myself an Asheville 'local' - envisioning myself there on a daily basis - I actually relocated to our Chapel Hill office about 2 months ago. Since Carolina Mornings has our home base in Asheville, those of us here in the center of the state get to regularly spend time up in the mountains. It's a pretty nice arrangement (and it keeps me from leaving here and running away back to Asheville for good)!
I was lucky enough to be in town about a month ago, and stayed in one of our East Asheville hideaways,
Deer Run
. This time around I'll be with Asheville friends from Monday evening - Thursday evening, and thought I would share my personal itinerary, all the favorite things I'm dying to do as a former local and some new things I haven't gotten to try yet.
Martini Mondays at Temptations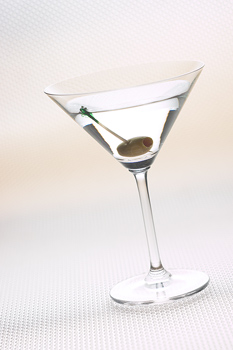 Temptations
has pretty good specials each night of the week, but Mondays are my favorite - $5 martinis all night long. They make a really great dirty martini with garlic stuffed olives, and also have a list of intriguing
novelty martinis
(of which I enjoy the Dirty Girl Scout).
Location
: Downtown on Biltmore Ave, near Pack Place
Eat, drink micro brews, and watch a movie
Option 1:
Asheville Pizza & Brewing Company
. Highlights include great pizza, micro brews, and $3 movies. There's an open restaurant in the front, or a theater in the back where you can order from the full menu while you watch the movie (staff shouts your name when food is ready). Who can resist that combo? Movies change weekly and can be found on the Web site.
Location
: Merrimon Ave - look for the big building painted with movie scenes.
Photo from the Asheville Pizza & Brewing Company Web site.


Option 2:
Cinebarre
. Highlights include amazing popcorn, beer & wine, and newly released movies. A 'fancier' version of Asheville Pizza (higher prices too). Multiple theaters means multiple movies, and a waitstaff to take orders from your seats and bring you food and drinks during the movie.
Location:
Biltmore Square Mall
, West Asheville
Eat out. A lot.
Tupelo Honey Cafe
is, hands down, my favorite place to eat. (I also love Sunday brunch at
Corner Kitchen
, which I'll miss this time around. Carolina Mornings offers a lot of specials with Corner Kitchen, as it's regularly recommended by national publications, locals, and visitors.)
Instead of my favorite regular sushi restaurant, Green Tea, I'll probably try Kubo's (see the
Sushi post
).
Since I haven't been yet, I'll try the
French Broad Chocolate Lounge
for their famed liquid truffles.
And finally, I will definitely go get an éclair (the size of my head!) at
Well-Bred Bakery
in
Weaverville
.
For more to do in Asheville and the surrounding area, see links in the sidebar and scroll through our previous posts!